This is a promo for a talk given by Garry on June 27, 2015.
If you want more details see his web site, fortnehalem.net.

Garry Gitzen will attempt to answer the above question on Saturday June 27th starting at 3:15 pm at  the Nehalem Valley Historical Society, which is housed beneath the Pine Grove Community House on Laneda Ave. This topic has been argued forever and Garry has spent the last several years relentlessly researching the subject in every archive he can find to gather more and more evidence in favor of the Oregon Landing of Drake.
Prior to the 3:15 meeting Garry will guide a Maximum of 12 people on several short walking tours of the Nehalem area that relate to areas where Drake spent 6 weeks in 1579. The small group will meet at the Wheeler Rail Station in down town Wheeler at 12 noon on Saturday June 27TH. If you would like to be a member of the group of 12 please call Tom Mock at 503 368 6643 to hold a spot asap. The fee for the tour is $5.00 for Historical Society members and $10.00 for non members which includes the 3:15 lecture.  The fee for just the lecture is $2.00 for Historical Society members and $5.00 for non members.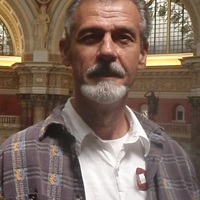 Garry Gitzen, author of "Francis Drake in Nehalem Bay 1579." He has spoken at the Oregon Archaeological Society, Columbia River Maritime Museum and Linn County Historical Society to name just a few. He encourages those who might have different opinions to present them during the Q&A time. Garry's additional titles include "The Treasure Rocks of Neahkahnie Mountain" and "Upon the history of spices Aromatum et Simplicium Historia 1582" and he's written numerous articles. His article "Edward Wright's World Chart 1599" appeared in the international journal Terrae Incognitae of the Society for the History of Discoveries. He is currently working on the manuscript titled "The Drake Question, How California Stole Oregon's History". Garry lives in Wheeler where he has lived since 1999 with his muse Peg Miller and his trusted dog Gracie. He has 4 grown children 3 of which are daughters and has 2 grandchildren. Be sure to come early this event will surely fill up.
See Garry's website at fortnehalem.net